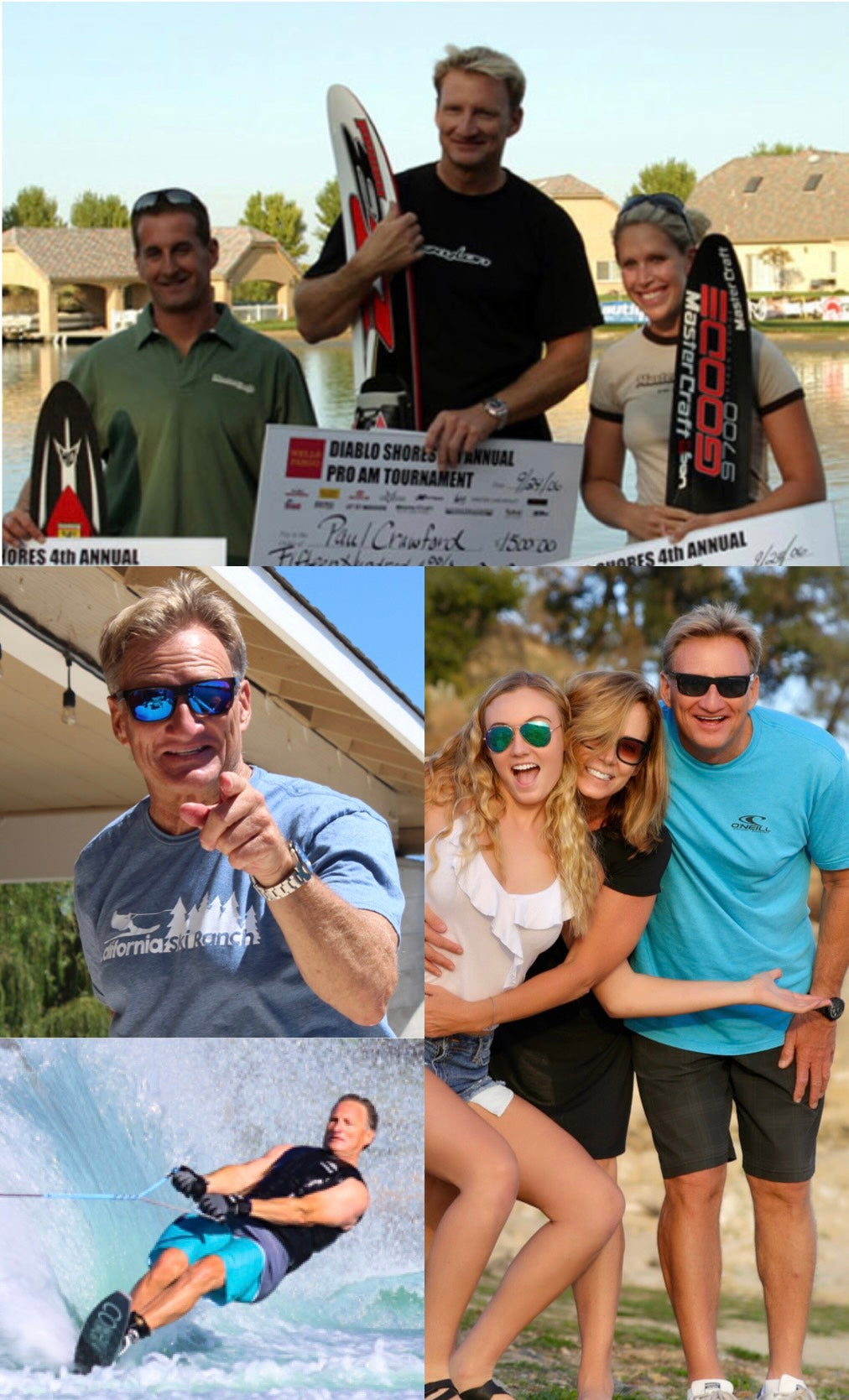 Paul Crawford
YOUR HOST & CHIEF COACH
I have been involved in the water ski industry one way or another since the early '90s, I made a career representing Obrien, Kidder, KD, D3, Masterline USA, Centurion Boats, Skylon, Body Glove, and many other watersports lines and brands over the years.
I started skiing competitively in the early '80s. I have won Regional and National titles and have skied all over the world. I have also coached three-event water skiing for Mike Suyderhoud, Water Ski Alberta, Ski Paradise, Ski Sunset Ranch, and most recently Valensin Ski Ranch.
The time has come for me to start my own ski program so I can share my passion for this sport with skiers from all over the world. I'm very excited to have partnered up with Redwood Shores in Lincoln, CA. I am now in the ultimate location to deliver a first-class water ski experience to every guest. California Ski Ranch is ready and waiting for you to come stay, ski, and enjoy your water ski vacation the way it was always meant to be.
Ski you here soon,
Paul Crawford-Owner-Operator
Ryan Canepa
PRO WATERSKIER, COACH & DRIVER
Ryan grew up skiing at Redwood Shores. He has been skiing tournaments since he was only 7 years old. He has won numerous Regional and National titles. He has won the US Junior Masters Slalom title multiple times, has won an Open men's slalom title at the America Cup pro event in 2018 and most recently, he finished 8th in the 2023 World Waterski Championships. Ryan has a tournament best of 3@41, 152' jump and trick best of 6,940. Ryan is not only one of the top ranked waterskiers in the world, he is also an avid pilot. Working on his licenses and building hours in his Cessna 182 to eventually pursue a career in private aviation. Ryan is one of our quieter staff members, but get him talking about aviation and he will talk your ear off! We are lucky to have Ryan here at California Ski Ranch.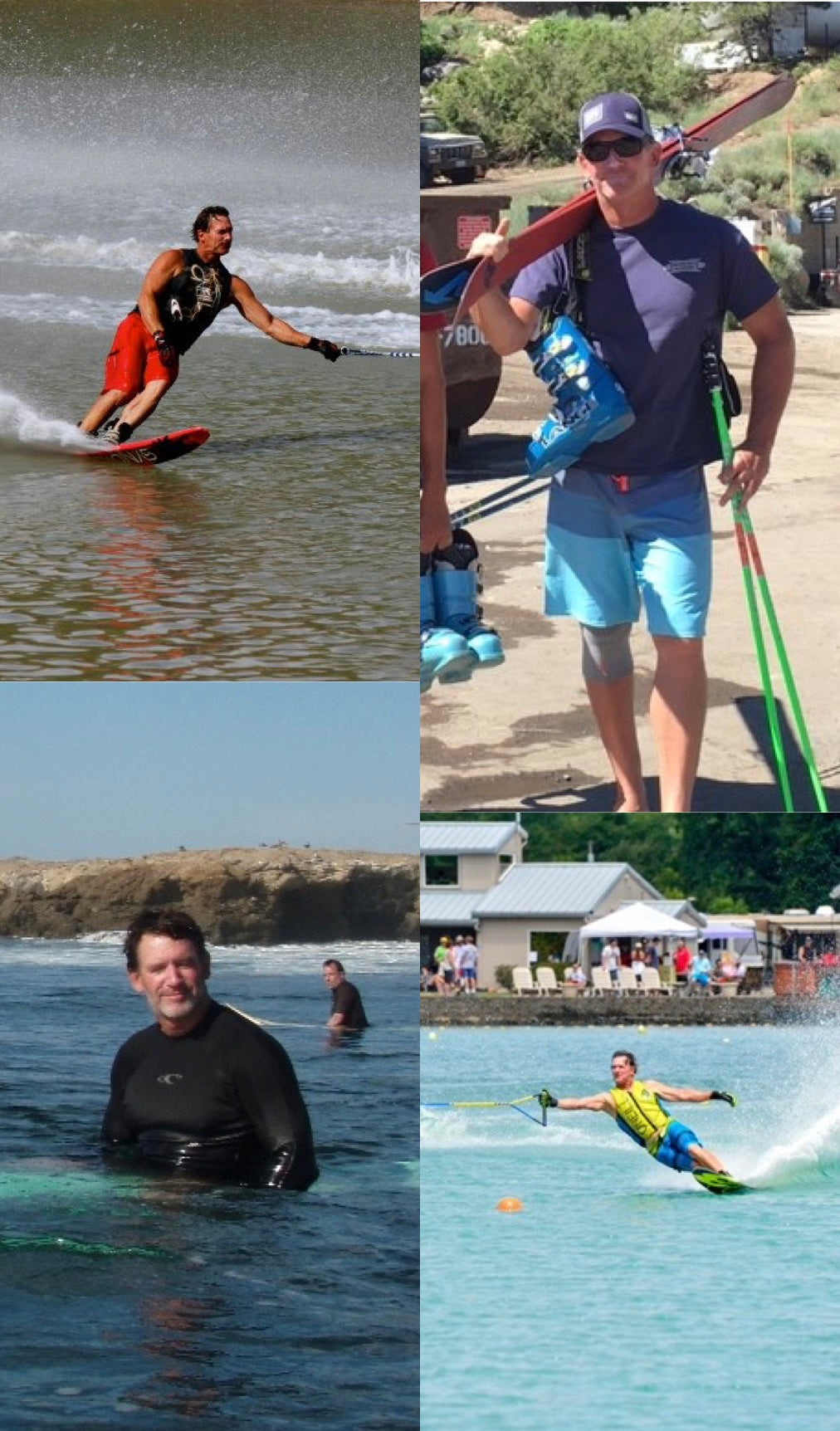 Jim Brake
COACH & DRIVER
Jim has been water skiing since the age of 4, skied his first tournament in 1975, and has been skiing and competing in tournaments, including regional and national championships since then. He is an avid student of the sport and loves teaching and helping others to improve their skiing. Jim is also a PSIA Level III-certified snow ski instructor, alpine masters ski racer, and technical ski nerd that loves to ski his home mountain of Palisades Tahoe regardless of the conditions. Outside of skiing, Jim loves surfing, flyfishing, mountain biking, and shapes and glasses his own surfboards. Amazingly, he has actually had a job during all his skiing, surfing, fishing, and riding and is retiring in 2023 after a 36-year career as a geologist and environmental consultant. Lastly, he is a husband of a wonderful woman and extremely proud father of two young men that are equally spread thin between school, professional careers, and too many outdoor sports.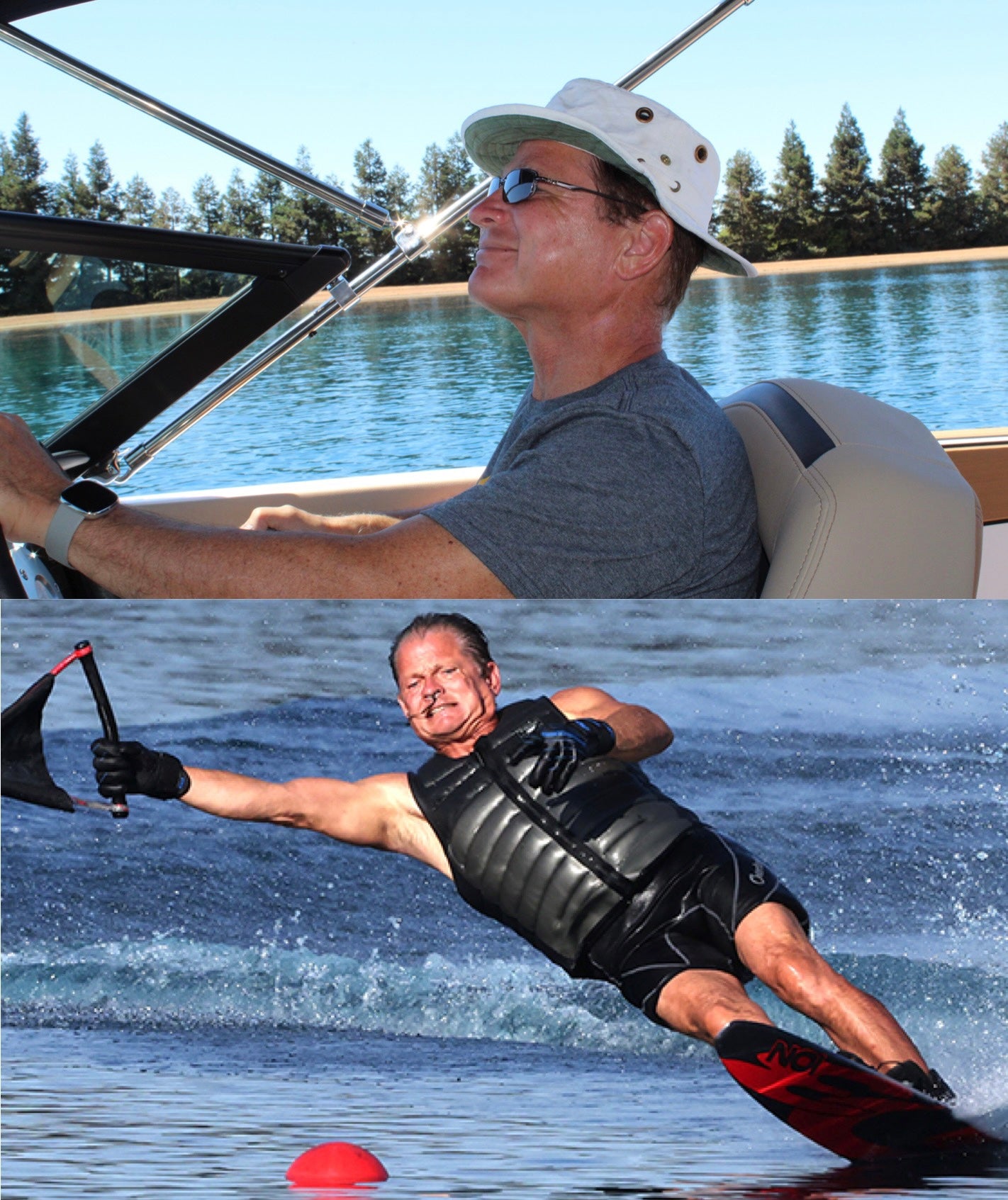 Ed Skupien
DRIVER
Ed is a Redwood Shores mainstay. A very worldly gentleman, Ed will discuss virtually any subject with well informed ease. A retired Air Force Loadmaster, Ed served our country for 20 years visiting every continent and over 72 countries. Shortly before retirement Ed started with a wine brokerage firm and was soon offered a position at Frank Family Winery. Ed quickly became Vice President of California and Asia sales. After almost 20 years combined wine experience Ed is now fully retired and enjoys his summer days out at the lake skiing and driving. In the winter months Ed's passion is chasing powder skiing. Not just a great boat driver Ed does quite well on the other end of the rope regularly getting into 35off. Be sure to ask Ed about the fresh peppers he grows… We are very fortunate to have Ed as one of our regular drivers.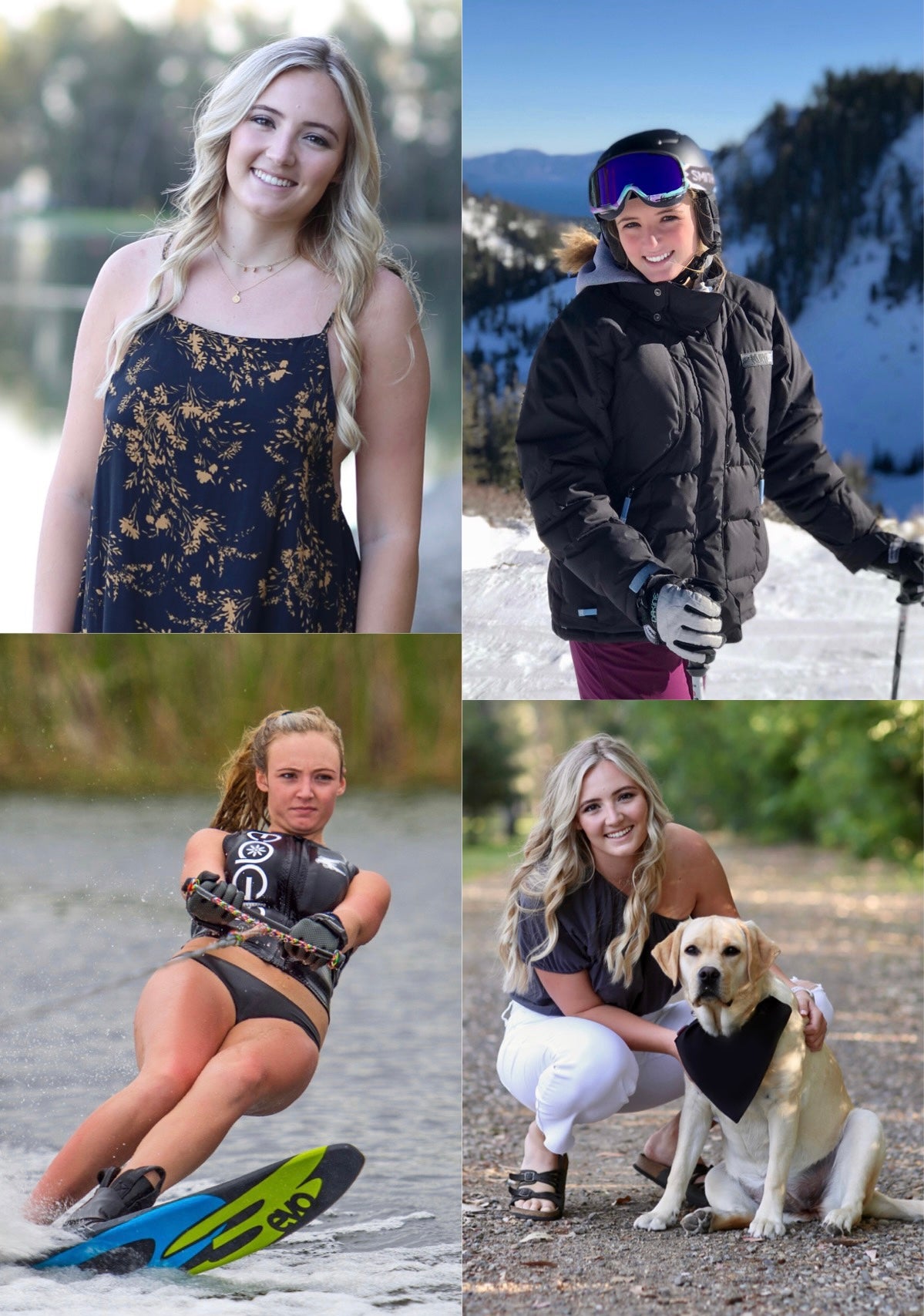 Kennedy Crawford
GUEST SERVICES MANAGER & EVENT COORDINATOR
Kennedy is new to our team. While being behind the scenes since the beginning as Paul's daughter, she is now working with CSR to enhance our guest experience. Kennedy is here to assist you with any needs you may have during your stay. From restaurant recommendations or reservations, to grocery store runs, she ensures you are fully stocked and ready for your stay! Kennedy is also a tournament waterskier with a personal best of 5@32 off. We are lucky to have her and she is excited to see all of you this summer at the lake!
Click here to view more of what Kennedy can help you with during your stay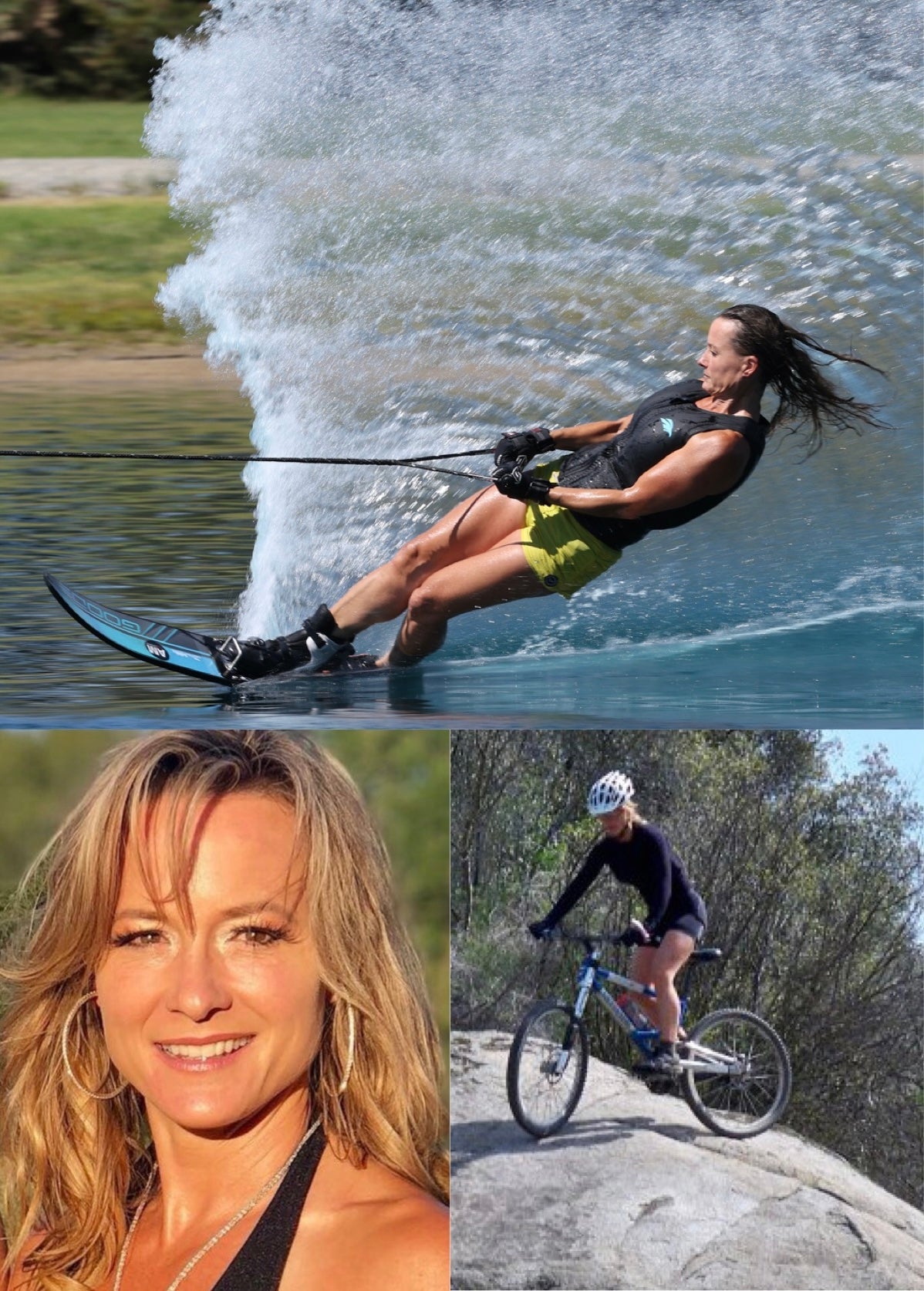 Gloria Sevey
HEALTH & FITNESS COORDINATOR
California Ski Ranch is very lucky to now have Gloria to help keep our guests safe and functioning at their best throughout their stays. Gloria is uniquely qualified as she is not only an accomplished tournament skier, she is very familiar with the challenges multiple days of slalom skiing can inflict on the body.
An avid outdoor adventurer, Gloria enjoys water skiing, mountain biking, snow skiing and hiking. She has water skied competitively for 10 years and now enjoys participating in the tournaments here at her home lake, Redwood Shores.
Gloria is Certified in Massage Therapy specializing in Postural Alignment Therapy; Certified Coach and Healer; Reiki Master and Credentialed Teacher. In her office, Gloria manually aligns the physical structure through deep tissue manipulation including a multitude of modalities and therapeutic techniques to attain structural alignment, joint fluidity, mobilization and increased circulation. All of this helps greatly to reduce the risk of injury, manage pain, and relieve stress.
Click here to learn more about what Gloria can do for you during your stay
California Ski Ranch Waterski Ambassador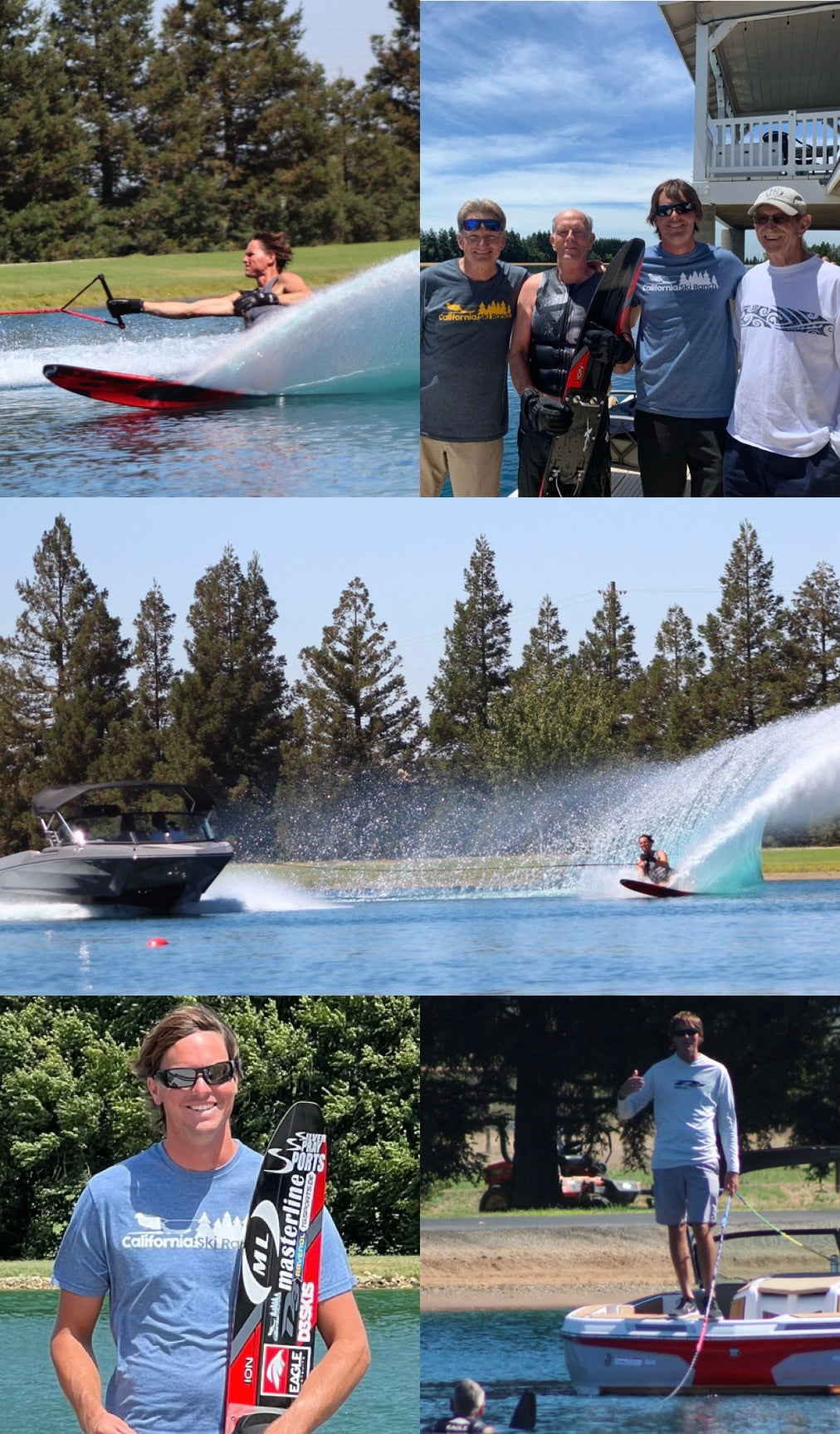 Nate Smith
World Record Holder
3x World Champion
6x Moomba Masters Champion
6x US Masters Champion
7x CA Pro Am Champion
6x Swiss Pro Champion
7x Malibu Open Champion
Undefeated 2022 season
We are very lucky to have Nate as a sponsored athlete. As listed above, he has a pretty impressive resume. Check out our "Special Events" tab on our website and follow us on social media to see when Nate is coming out to the ranch next.
Click here to see when Nate is coming to the Ranch