2023 California Ski Ranch Cash Prize Open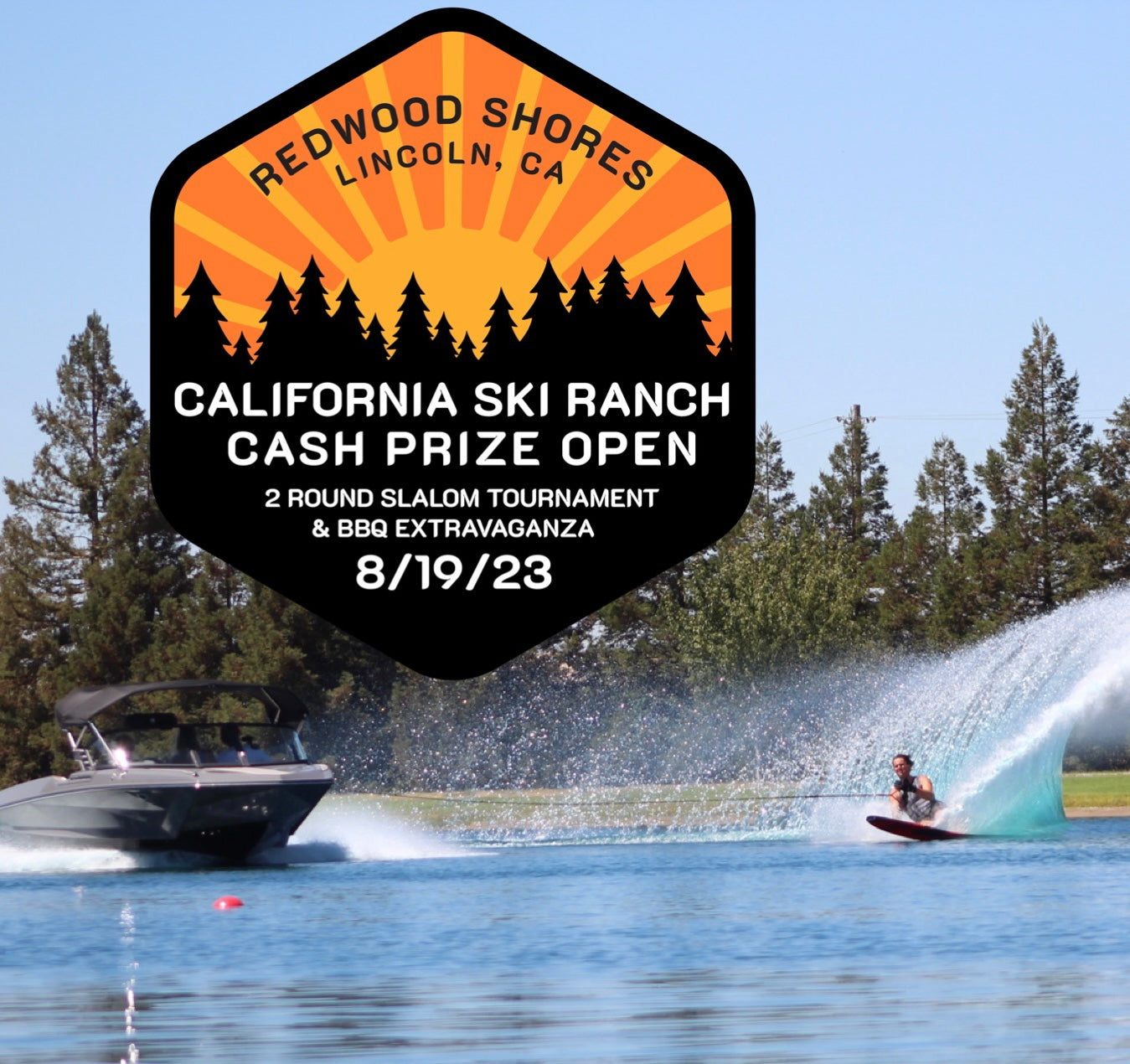 Tournament Info
We are so excited to host a cash prize tournament at Redwood Shores.
Location: Redwood Shores, Lincoln, CA
Discipline: Slalom, L
Divisions: All divisions
Cash Prize:
Open - $10,000 & counting (Please contact us if you would like to sponsor)
Amateur - $500 for woman with best score compared to average, $500 for man with best score compared to average
Boat:
Amateur - Mastercraft Prostar & Malibu Response
Open - Ski Nautique 6.2L with special guest driver, Becky Lathrop
Entry Fee: $150
Max Entry: 45 skiers
Practice: Friday, August 18th, $25, 6 passes
Format:
Amateur - same running order both rounds, best score against average for men & women in either round
Open - 1st round for seeding, 2nd round finals, everyone skis two rounds
Start Time: 9AM
Lunch: Food Truck free for all skiers and officials. Available for purchase for all spectators. 11am-2pm
Dinner: BBQ after tournament ends hosted by CSR & Redwood Shores Owners Club, $10 for non-skiers/officials, buy tickets on site, see registration (Kennedy)
Accommodations: Contact us to book
Holiday Inn Express Lincoln
Click here to visit Holiday Inn's website
Hyatt Place Sacramento/Roseville
Click here to visit Hyatt Place's website
*California Ski Barn deals for everyone on site! Come out, see our lake & watch some great skiing!
CLICK HERE TO REGISTER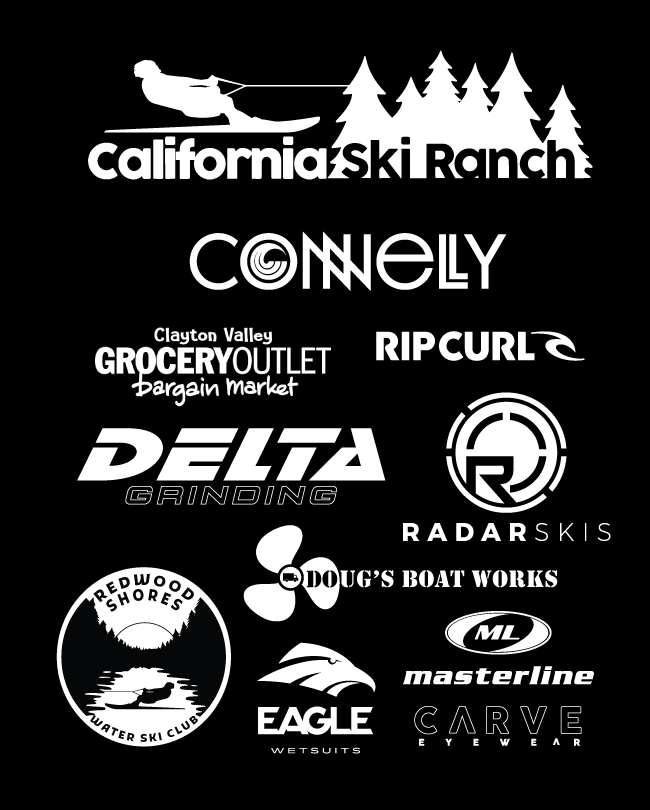 Sponsors
California Ski Ranch
Delta Grinding
Connelly Skis
Radar Skis
Grocery Outlet Clayton Valley
Dougs Boat Works
Redwood Shores Waterski Club
Masterline & Eagle
RipCurl
Carve Eyewear